Koi Gift Ideas Catalogue: Easy and Unique Gifts on Amazon!
Looking for that perfect gift for the koi enthusiast in your life? Whether they're a proud koi pond owner, dreaming of having their own pond, or simply captivated by the beauty and symbolism of koi, you're in the right place!
Keep reading for our handpicked catalogue of koi gift ideas, all thoughtfully curated to surprise and delight. From splurge-worthy treasures for hardcore koi lovers to fun koi-themed trinkets for those who appreciate Japanese aesthetics, we've got you covered. We'll walk you through how to find an appropriate gift for everyone.
And the cherry on top? A special section dedicated to koi-themed stocking stuffers!
Every gift on our list is not only unique and meaningful but also easily available on Amazon at pocket-friendly rates. First up: two awesome gifts that would make just about anyone happy, whether they're koi-fanatics or not (although that certainly doesn't hurt!).
What To Buy A Koi Lover: Splurge!
In the next section, we're going to cover some useful gifts you can get someone who takes care of koi. And sometimes, useful gifts are the way to go.
But sometimes, you want to throw 'useful' out the window and get them something fun and indulgent. And we don't know anyone who wouldn't love one of these gifts.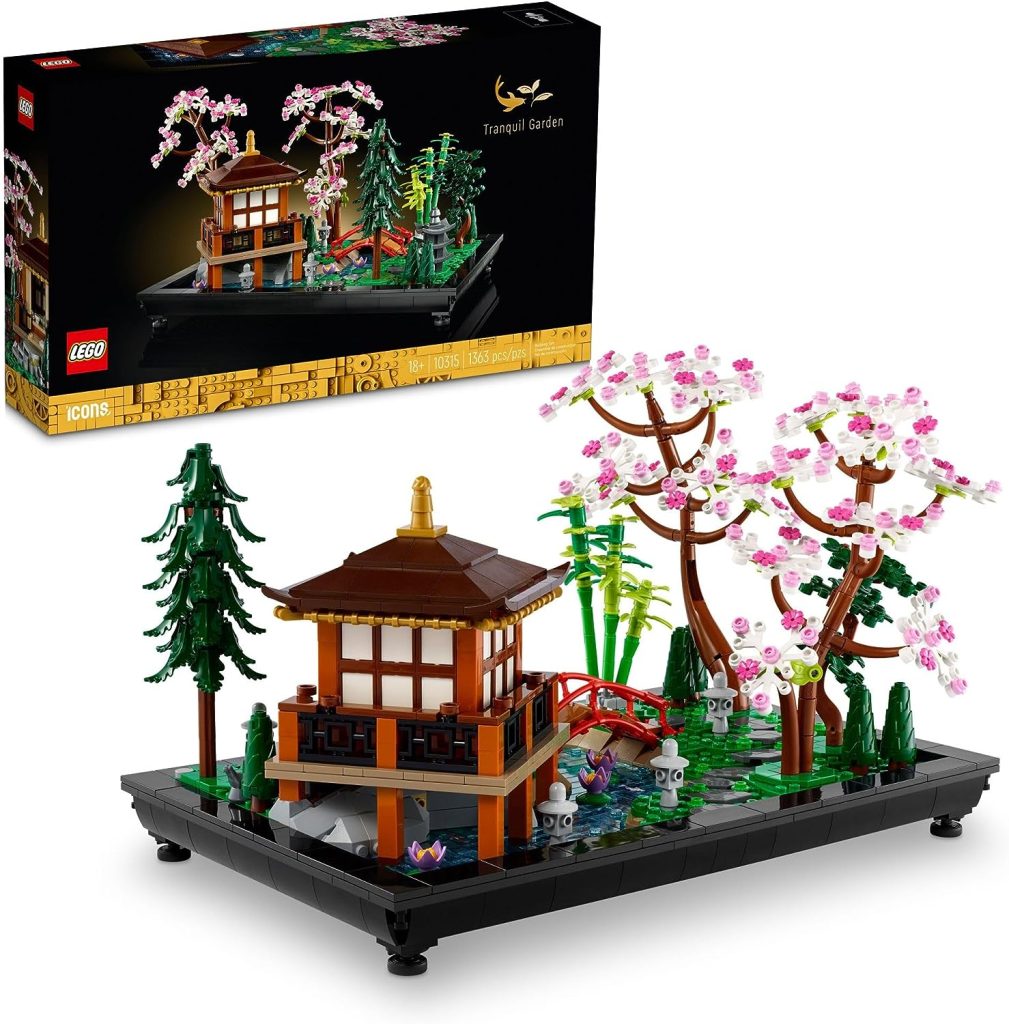 Yes, this LEGO Icons Tranquil Garden is beautifully authentic – right down to the koi carp! This is a mindful, wonderful gift, perfect for those rainy days when they can't be out minding the pond!
Who doesn't love a high-quality CASETiFY phone case? And who wouldn't love one with this fresh, colorful design?
These slim iPhone cases are carbon neutral and made with 50% recycled materials. They're also scratch resistant, and – importantly – impact resistant from up to 6.6 foot drops.
Best Gifts For Fish Keepers
Looking for a gift for a loved one or colleague who also owns a koi pond? Then getting them something for that koi pond is a logical idea.
But here's the thing. Koi ponds are a labor of love. They're also complex and challenging to maintain. So they've probably invested quite a bit already, and they probably have plans for what they want to invest in next.
So we're not being cheeky. But if they have a koi pond, and you want to get them something useful … then a gift card might be your way to go. Do you really know what kind of microscope for koi ponds they need? What pond pump they should upgrade to? Whether they need a new bottom drain or no?
If you're not sure, then trust us: there's lots that a koi keeper can do with an Amazon gift card. And a beautiful fish-scale envelope adds that personal touch.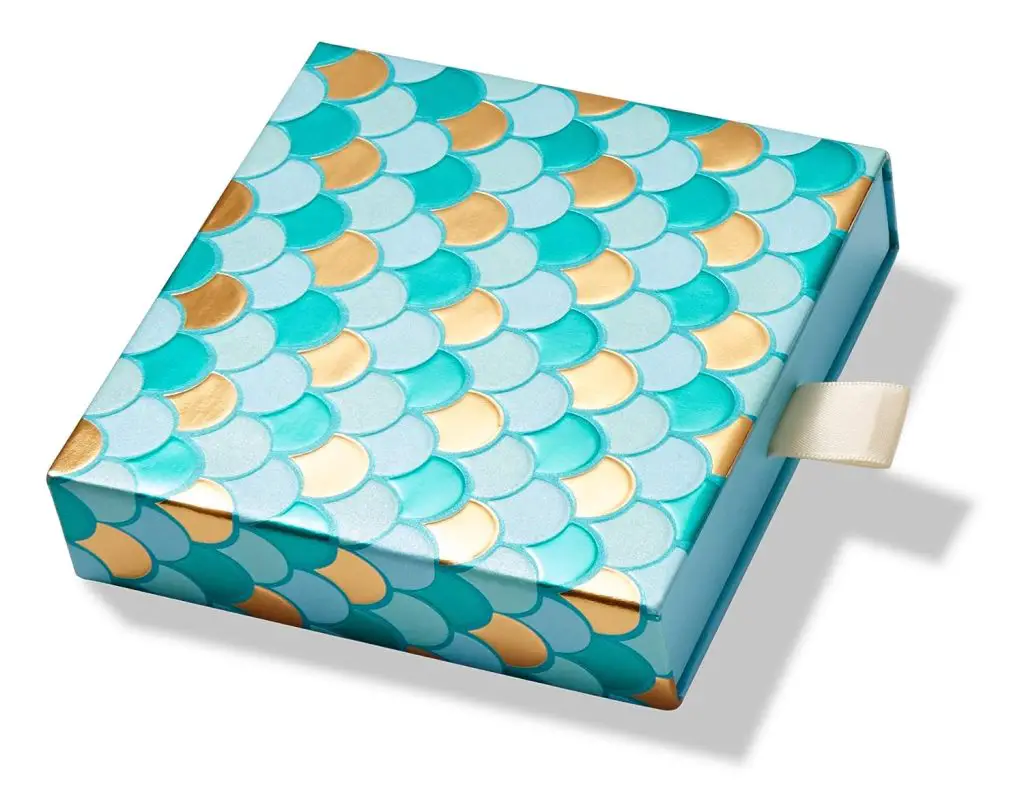 We know we just said 'you'll never know what a koi keeper actually needs for their pond.' And that's true – mostly. But one thing that we always need, and that we're always using up, is a log book.
This inexpensive log book will let them log their water quality tests, their feeding and heater times, how often they remove surface debris, and so much more. It also provides space for writing notes and observations. It won't go to waste.
If they have a koi pond, then they've probably done all their research, and they probably already have a catalogue of great koi care books at home.
But this book is a little bit different, because it's written by a leading koi judge, who explains how to "look at the fish for quality and appreciate the intricate blending of color and form that gives every koi its individuality and charm." It's also got 250 beautiful colorful photographs, making it a perfect coffee table book.
And if we can be a bit cheeky again … and you want to give them something to use on their pond … how about a can cooler so they can keep their drinks chilled while they're enjoying it?
A note on gifting actual koi fish
If they have a koi pond, then you may be thinking about getting them actual koi.
And believe it or not, you can buy koi online. Really great koi in great condition.
You can even get koi fish on Amazon, although we very highly suggest buying koi at the right time of year from well-vetted, quality koi breeders.
That said, getting a koi for a koi pond is quite different than you might remember getting a goldfish when you were a child. The koi ponds need to be prepped and supplies refreshed, the right variety of koi needs to be carefully considered, and koi need to be quarantined on arrival.
The bad news: surprise live koi fish do not make good gifts.
The good news: we highly recommend Next Day Koi for buying koi fish, and they offer gift certificates. They'll get to pick exactly the fish they want, when they want it!
Gifts For Pond Lovers: Pond Accessories and More
Perhaps they'd like to take their koi pond to the next level. Thankfully, pond accessories and decor can be much easier to shop for. If you know their taste, go for it.
This section is all about jazzing up your pond space. Think garden statues that'll make their neighbors do a double-take, flags that flutter with every breeze, and windsocks that dance around playfully. These aren't just any decor items; they're handpicked to complement the beauty of their koi pond and make it even more of a backyard paradise.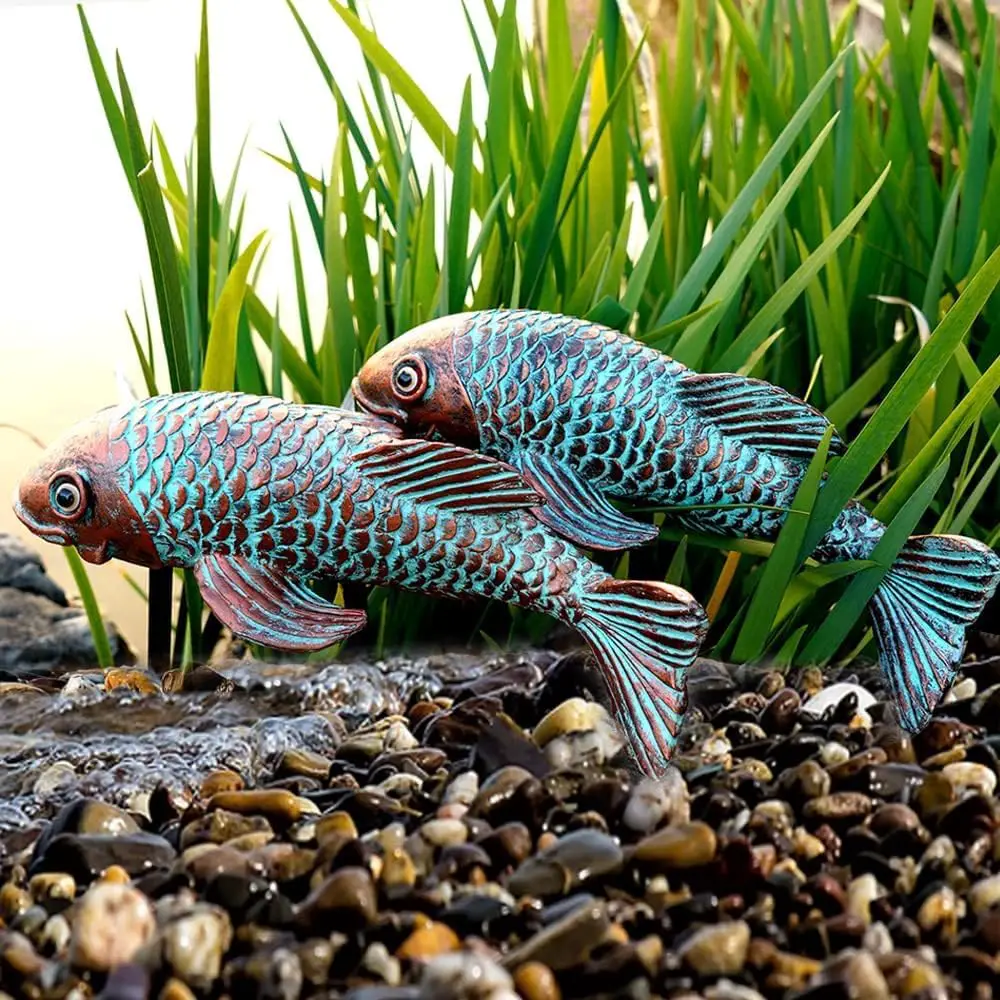 Add a touch of whimsy to any garden with these koi fish garden statues. These beautifully crafted statues not only enhance the visual appeal of the outdoor space but also add a sense of tranquility and serenity. Whether you have a small garden or a sprawling backyard, a koi fish statue can be a focal point that complements the natural beauty of the surroundings. It's a gift that any garden enthusiast would truly appreciate.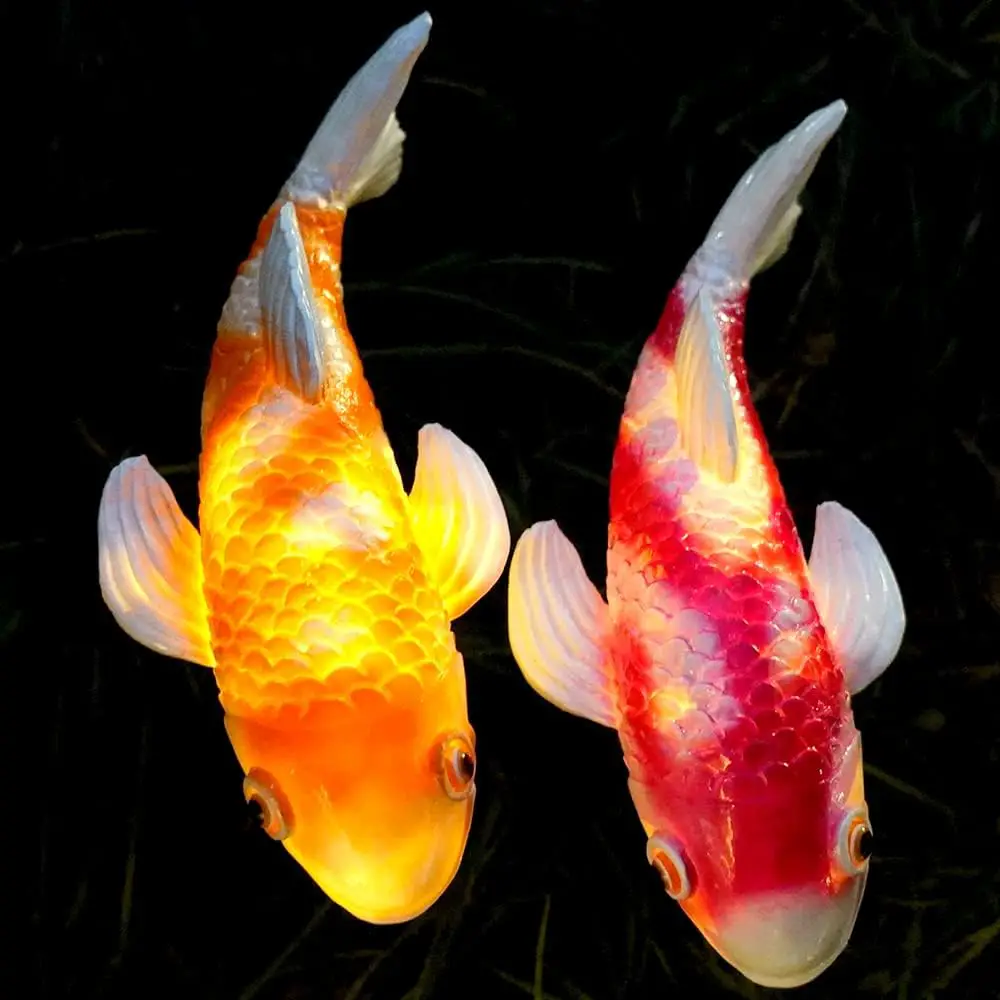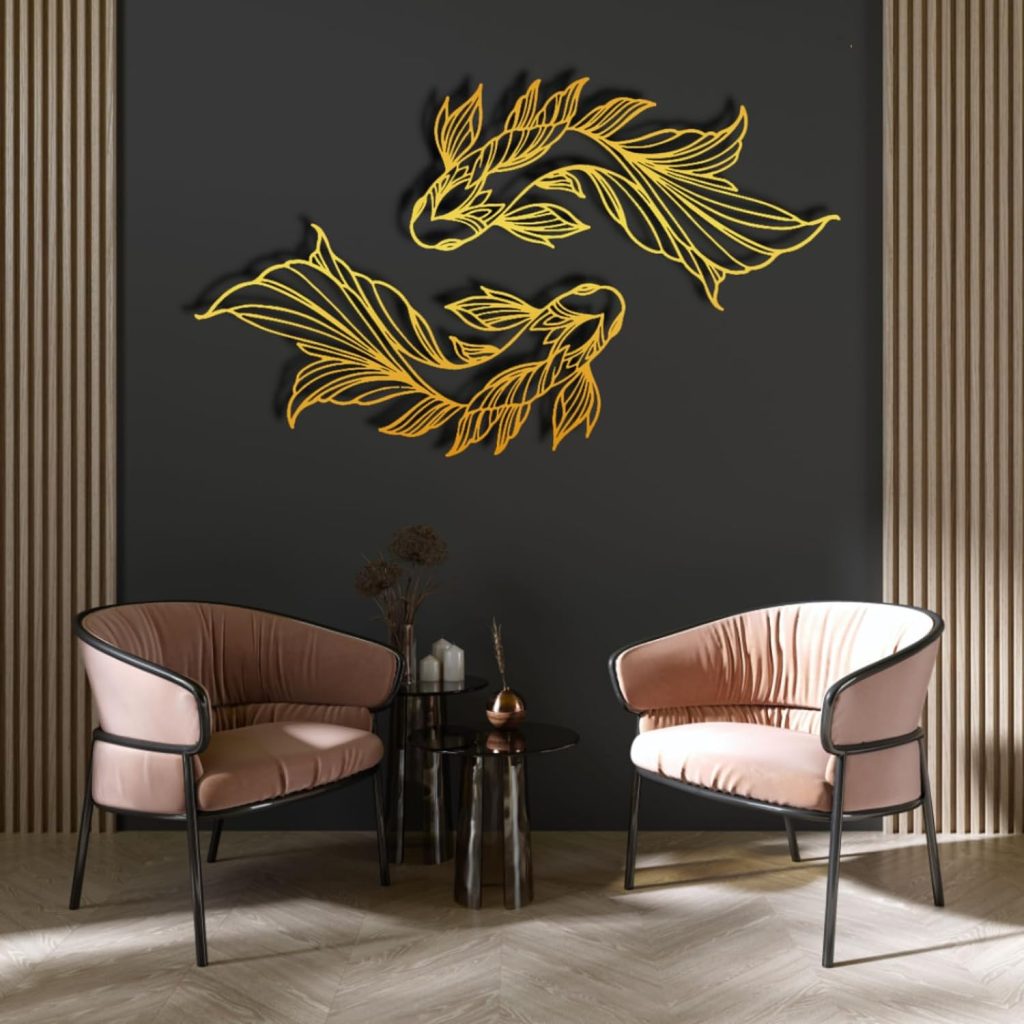 Finally, we're obsessed with these metal fish (which comes in different colors and sizes). They're incredibly modern and minimalist. And, they also work indoors or outdoors. Meaning they'd be equally lovely pond side as they are pictured here.
Cool Koi Gift Ideas For Everyone and Anyone
Next up are gifts that celebrate the beauty and charm of koi. From stunning decor pieces to fish-inspired trinkets, these gifts are perfect for anyone with an appreciation for koi and all things aquatic.
No pond? No problem! These picks are all about the love for koi, making them perfect for everyone and anyone
Koi-themed jewelry gift ideas
Koi-shaped jewelry lets the recipient to showcase their love for their fish wherever they go. Look for options that are stylish in their own right.
Remember: koi symbolize prosperity, good luck, and perseverance. That means their jewelry will symbolize that, too. And whether it's a delicate pendant or chunky charm, bracelets or earrings or anything in between, there are plenty of options to suit different tastes and styles.
As you can see, when it comes to koi-themed jewelry, there's something for everyone. Whether you're looking for a small and delicate accessory or a bold statement piece, koi fish jewelry is a fantastic way to show your love for these beautiful creatures.
Koi-themed art and home decor
If you're looking for a koi gift that will add a touch of elegance to any space, koi-themed artwork is the way to go. Whether it's a stunning painting, a captivating sculpture, or a beautiful print, koi artwork is sure to impress any koi enthusiast.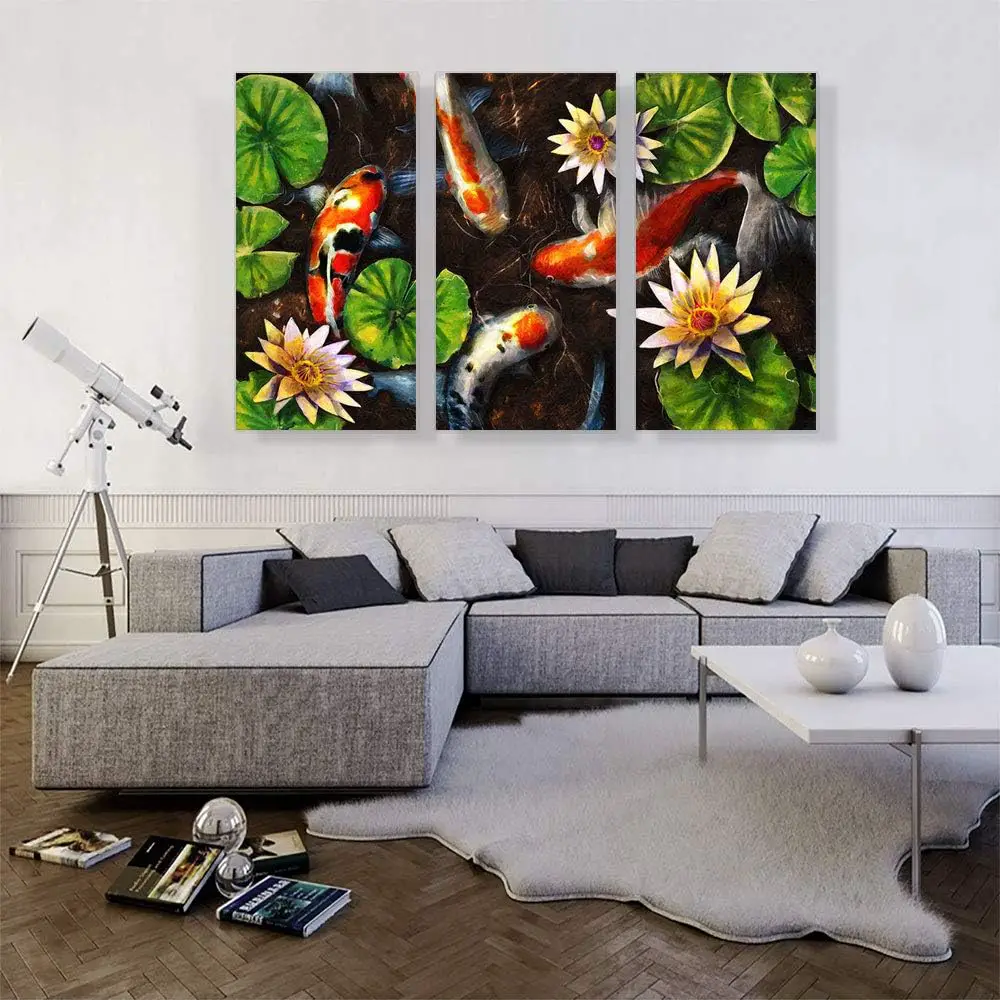 Koi fish wall decals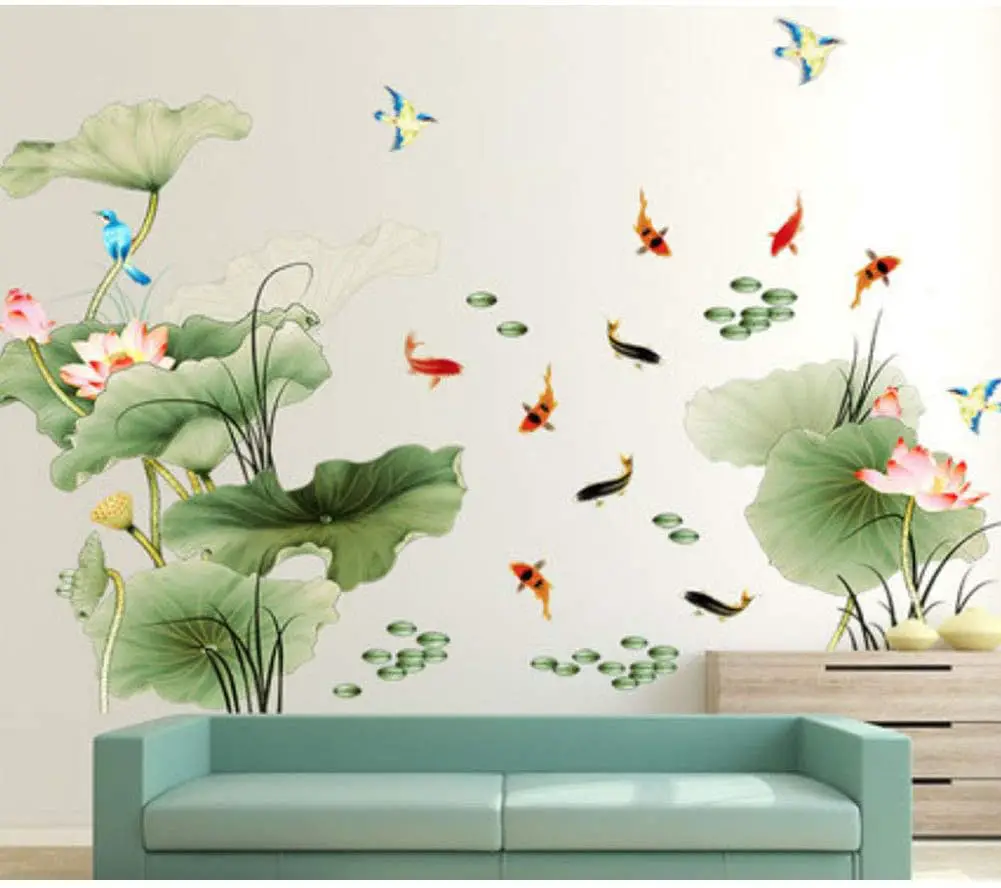 For a unique and decorative touch, koi fish wall decals are a great option. These decals can be easily applied and removed, making them a versatile choice for any room. Whether you want to add some koi fish to the bathroom, bedroom, or even the kitchen, wall decals offer a fun and temporary way to enhance the space.
Koi fish throw pillows
What could be cozier than snuggling up on the couch with a koi fish throw pillow? These soft and plush pillows not only provide support and comfort, but they also add a touch of whimsy to any seating area. Whether you choose a pillow with a realistic koi fish print or a more abstract design, it's a great way to bring the beauty of koi into the living room or bedroom.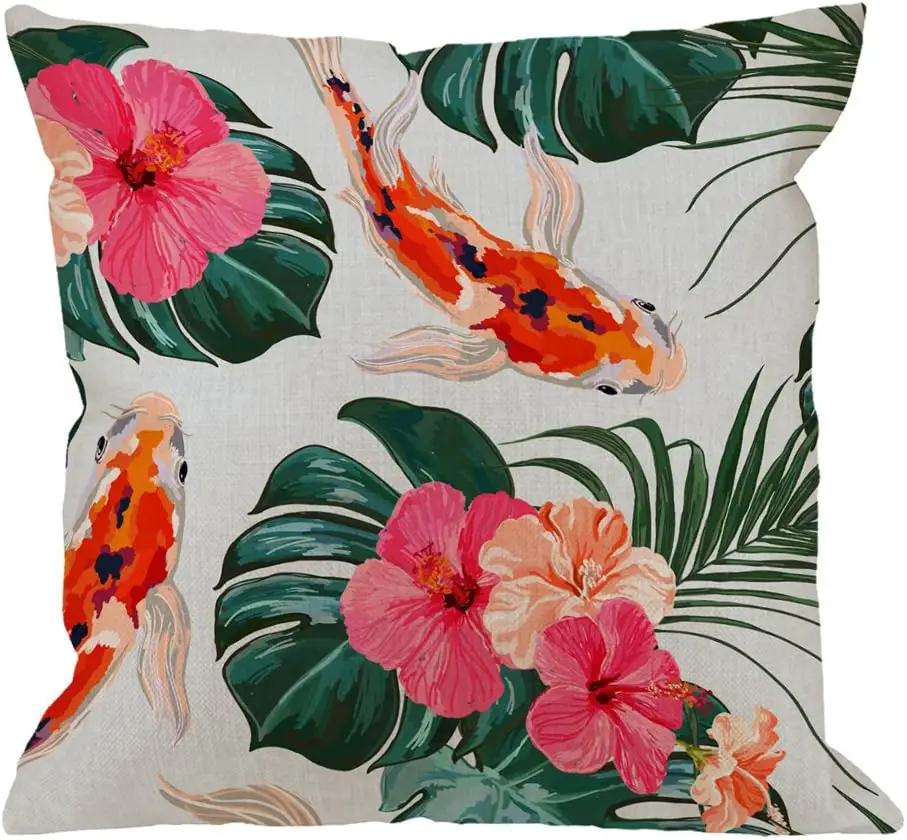 Koi fish tableware
Bring a touch of elegance to the dining table with koi fish tableware. From plates and bowls to cups and saucers, there are plenty of options to choose from. Whether you're hosting a dinner party or enjoying a quiet meal at home, using koi-themed tableware adds a unique and sophisticated touch to any meal. It's a gift that will surely be cherished and used for years to come.
Koi-themed clothing gift ideas
When it comes to koi-themed gifts, clothing options offer a unique way to showcase one's love for these beautiful fish. Whether it's a stylish t-shirt, a cozy hoodie, or a playful pair of socks, there's something for every koi enthusiast to enjoy.
For example, koi fish t-shirts are a popular choice among koi lovers. They come in various colors, designs, and sizes, making it easy to find the perfect fit for anyone. From intricate koi fish illustrations to vibrant watercolor prints, these t-shirts are sure to make a statement.
For those cooler days or cozy nights, koi fish hoodies provide both comfort and style. With their detailed koi fish artwork, these hoodies not only keep you warm but also let you showcase your passion for these graceful creatures.
If you're looking for a fun and playful gift, koi fish socks are a fantastic choice. With their vibrant colors and koi fish patterns, these socks add a touch of whimsy to any outfit. They're a great way to bring a smile to someone's face and let them flaunt their love for koi fish.
Finally, a koi fish scarf is an elegant accessory that can elevate any outfit. Whether it's a lightweight silk scarf with a subtle koi fish pattern or a cozy knitted scarf featuring a bold koi fish design, it's a versatile gift that adds a touch of charm and sophistication.
Stocking Stuffers For Someone Who Loves Koi
Last but not least, here are some great koi-themed stocking stuffers. They make a fun litle nod to tehir koi hobby without breaking the bank (although we'd be remiss to not point out that almost everything on this list is incredibly affordable!)
For example, they might like car or laptop sticker set:
Or maybe they can use these to keep notes in their log book!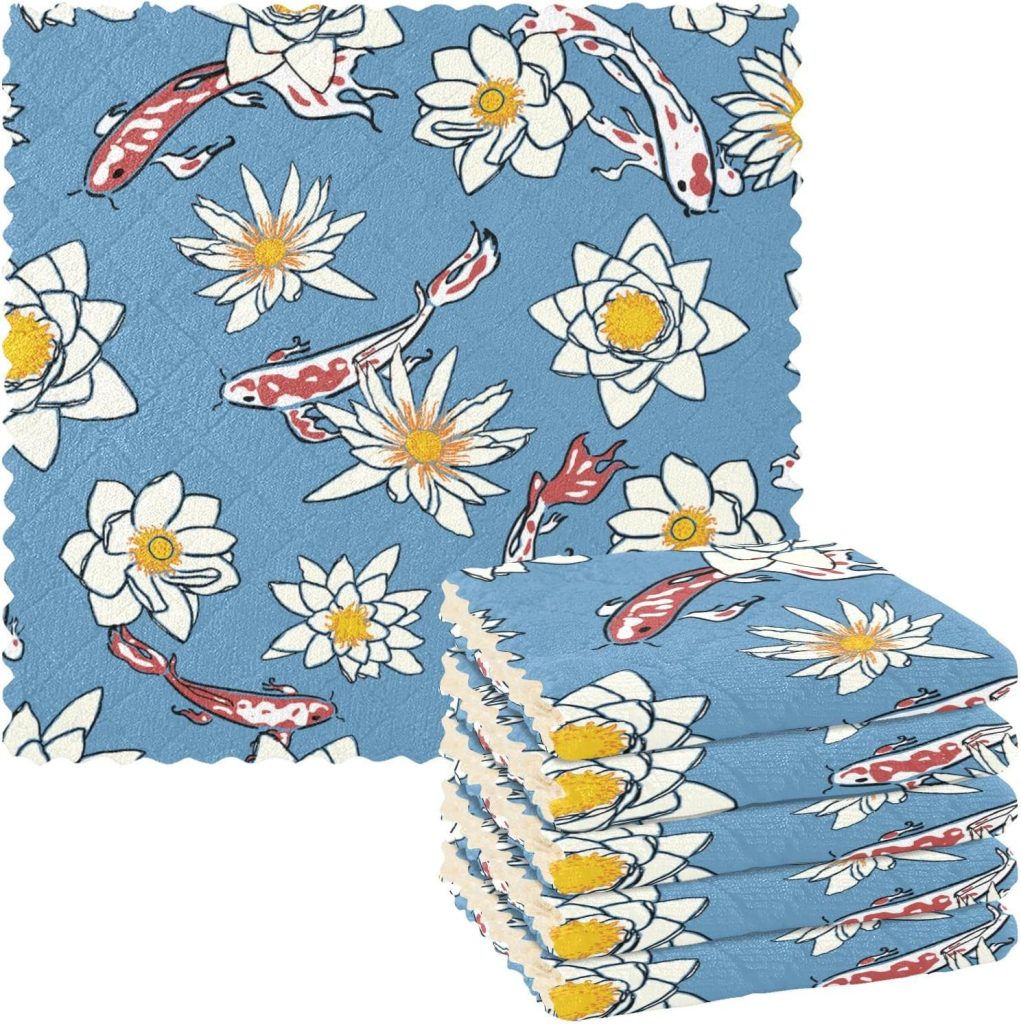 Wrapping It Up: There's A Whole World of Koi Gifts!
And there you have it, folks! ???? From those luxurious splurges for the die-hard koi aficionados to the whimsical koi-themed goodies perfect for anyone with a penchant for Japanese flair, we've journeyed through a sea of options. Whether you're gifting someone with a koi pond, someone daydreaming about one, or just someone who can't resist the allure of these vibrant fish, our catalogue has something for everyone.
Remember, each of these gifts carries the symbolic depth and beauty of koi, making them more than just presents—they're gestures of love, appreciation, and thoughtfulness. And the best part? They're all just a click away on Amazon, waiting to bring joy without breaking the bank.
So, next time you're in a gift-giving dilemma, just think koi! ????
Related Questions